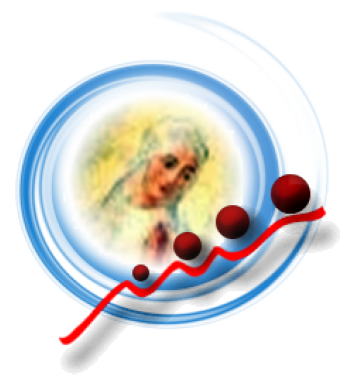 This is Our Foundation Logo. Click here for the explanation
REGULAR CORNERS
Link your Page

DEVOTION TO THE VIRGIN OF THE POOR
Apparition
Novena Prayers
ABOUT THE PARISH
Parish Profile
Our Ministries
Our Basic Ecclesial Communities
Liturgy
Construction Project
Cooperative
PLEDGE TO SUPPORT THE CHURCH FOUNDATION CONSTRUCTION TODAY! CLICK HERE

View My Guestbook
Sign My Guestbook


We aim to enrich your world!
CDs, images, prayer booklets, handkerchiefs, candles, etc. are made by the parishioners themselves!
Help build the Church, help build lives!
Click to order.

Search Engine Optimization and Free Submission
OUR LADY OF THE POOR:
BUILDING CHURCH,
BUILDING LIVES!
This is the parish of Our of the Poor Parish in Western Bicutan, Taguig. It caters to 100,000 Catholics, mostly belonging to the CDE classes.

The Parish has simple beginnings. But it has noble dreams not only for the parishioners but also for the countless men and women who are touched by faith through the intercession of the Blessed Mother.

Help us to construct the Church of the Future. Help us to build the Church of the Poor. Help us to build Mary's Wellspring of Life in the Philippines!

This is the existing parish structure:


CLICK HERE FOR THE PRIMER OF THE CHURCH CONSTRUCTION PROJECT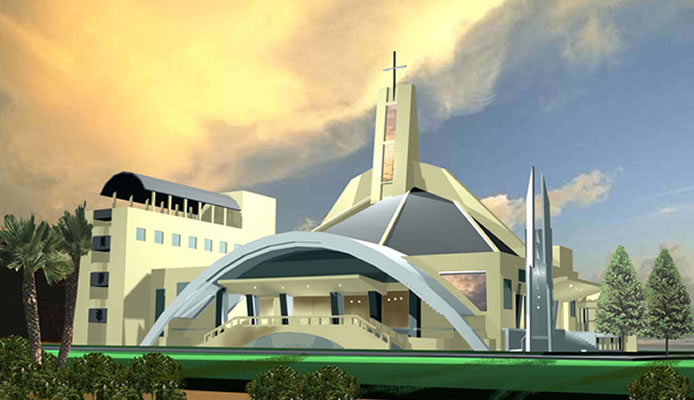 ---

Easter Sunday, Cycle A
Gospel: Lk 6: 17, 20-26

RESURRECTION: FAR GREATER THAN WE CAN IMAGINE
The power of Christ's resurrection is far greater than we can ever imagine! In the gospels, we can derive a lot of lessons on the resurrection of the Lord, among them are the following: Click here for more.


We are currently documenting all prayers answered through the intercession of our Lady of the Poor. Feel free to send your prayers, petition, and answered prayers to us. For our free-flowing discussion, prayer requests, counseling, please click on the link below:
Our Lady of the Poor Parish is located at the Sampaguita St. Western Bicutan, Taguig, Metro Manila, Philippines TELEPHONE NO.: (632) 824-2417; FAX NO.: (632) 776-32-32 ; Email Address: ladyofthepoorphils@yahoo.com Website Address: http://olpparish.tripod.com OFFICE HOURS: Daily except Monday, from 9:00 AM - 12:00 PM and 2:00 PM - 6:00 PM PRIESTS : REV. FR. JOSELITO I. JOPSON, Pastor, REV. FR. ALBINO D. MADRAZO III, Resident Guest Priest

SCHEDULE OF MASSES
Parish Church:
| | |
| --- | --- |
| Monday | 6:30 a.m. |
| Tuesday | 6:30 p.m. |
| Wednesday to Friday | 6:30 a.m and 6:30 p.m. |
| Saturday | 6:30 a.m. |
| Anticipated Sunday Mass | 6:00 p.m. Saturday |
| Sunday Mass schedules | 6:00 a.m., 7:30 a.m., 9:00 a.m., 10:00 a.m., 5:00 p.m., 6:15 p.m., 7:30 p.m. |
Area Masses:
| | |
| --- | --- |
| PNR | 1 st Sunday, 5:00 p.m. |
| BCDA | Every Sunday, 6:30 a.m. |
| EP Housing | Every Sunday, 8:00 a.m. and 7:00 p.m. |
| Katipunan | 9:00 a.m. |
| Masagana | 10:30 a.m. |
| Sitio Uno | 2 nd Saturday, 8:00 p.m. |
| Sitio Dos | 3 rd Saturday, 8:00 p.m. |
| Sitio Tres | 4 th Saturday, 8:00 p.m. |
DEVOTIONS & NOVENAS: Benedictions : Every Friday after 6:30 p.m. Mass; Sacred Heart: Every Friday during the a.m. and p.m. masses; Holy Hour: Every First Friday, after the 6:30 p.m. mass; San Lorenzo Ruiz: Monday, 6:30 a.m. Mass; Our Lady of Perpetual Help: 6:00 a.m. and 6:00 p.m., Wednesdays; Sto. Niño: Every Friday Masses
| | |
| --- | --- |
| Confession | 30 mins. Before and after masses and upon request |
| Baptism | Sunday, Registration – 10:00 a.m., Seminar – 11:15 a.m., Baptism – 11:30 a.m. |
| Confirmation | TBA |
| Sick Call | By appointment |
| Counseling | By appointment |
| Marriage | Application must be filed at least a month after canonical interview |
| Funeral masses / blessings | Any day except Sunday and Monday |
Copyright (c) 2003
Our Lady of the Poor Parish
Manila, Philippines